Aoc C27G2Z 27 Inch 240Hz 0.5Ms VA Curved Gaming Monitor
Optimum Resolution 1920 x 1080 @ 240Hz – DisplayPort 1.2, HDMI 2.0
Color Gamut NTSC 98% (CIE1976) / sRGB 120% (CIE1931) / DCI-P3 90% (CIE1976)
Response Time 0.5ms (MPRT)
Panel 27″ (VA / 1500R)
FreeSync Premium
Out Of Stock.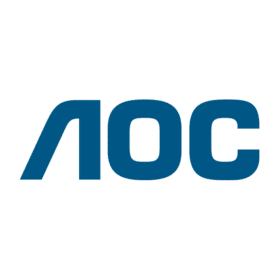 | | |
| --- | --- |
| ADAPTIVE SYNC | |
| MOTHERBOARD CHIPSET | |
| PANEL TYPE | |
| RESOLUTION | |
| SCREEN SIZE | |
C27G2Z
FreeSync Premium delivers ultra-smooth tear-free gaming
Screen tearing and stuttering doesn't only harm gaming performance, it also destroys immersion. AMD FreeSync Premium addresses this by keeping your monitor's refresh rate synced with your processor's.
Become a Gaming-Optimized Weapon for your Team with 240Hz and 0.5ms
With 240Hz monitors being the standard in professional e-sport tournaments and competitions, embrace team solidarity and enjoy an ultra-smooth experience with the incredible responsive of 240Hz and 0.5ms, honing your sharpness and gaming abilities to the next level, especially where optimal team collaboration is required.
Total-Immersion Gaming
Curved Gaming Monitors deliver a totally immersive gaming experience that puts you right at the center of the unrelenting unleashed action and overwhelming fire-power. The curved screen of these precision-gaming monitors creates a "wrap-around" effect that keeps the user totally focused on the heart-pounding gameplay.
Connecting your eyes with your hands
Unleash your reflexes by switching to AOC Low Input Lag mode. Forget graphical frills: this mode rewires the monitor in favor of raw response time, giving you the ultimate edge in a hair-trigger standoff.
Protect your eyes from screen flicker
Flicker-free technology reduces flicker to give you a more comfortable gaming experience. Normal LED-backlit monitors adjust brightness using PWM (Pulse Width Modulation) which causes flickering and results in eye discomfort over long periods oftime. AOC flicker-free technology uses a DC (Direct Current) backlight system to provide a more comfortable and healthier viewing experience, minimizing the effects of eye fatigue during work hours.
Reducing shortwave blue light output for healthier eyes
AOC Low Blue Mode setting ensures a more healthy viewing experience for prolonged computer use without compromising the naturally vivid colors of the display.
Connectable with other devices
This AOC monitor provides convenient connectivity options, with both HDMI and DisplayPort support to suit both professionals and home users. HDMI represents the leading digital video, audio, and data interface for high speed connections between ultra high-definition displays and a wide range of consumer electronics, including providing support for modern gaming consoles and PCs. DisplayPort allows for a range of devices to quickly and easily connect to your screen, delivering higher resolution, faster refresh rate and video transmissions free from input lag.
Model name C27G2Z
Panel 27″ (VA / 1500R)
Pixel Pitch (mm) 0.3114 (H) x 0.3114 (V)
Effective Viewing Area (mm) 597.88 (H) x 336.31 (V)
Brightness (typical) 300 cd/m²
Contrast Ratio 3000 : 1 (Typical) 80 Million : 1 (DCR)
Response Time 0.5ms (MPRT)
Viewing Angle 178° (H) / 178° (V) (CR > 10)
Color Gamut NTSC 98% (CIE1976) / sRGB 120% (CIE1931) / DCI-P3 90% (CIE1976)
Color Accuracy –
Optimum Resolution 1920 x 1080 @ 240Hz – DisplayPort 1.2, HDMI 2.0
Display Colors 16.7 Million
Signal Input HDMI 2.0 x 2, DisplayPort 1.2 x 1
HDCP Version HDMI: 2.2, DisplayPort: 2.2
USB Hub no
Power Supply 100 – 240V ~ 1.5A, 50 / 60Hz
Power Consumption (typical) 31W
Speakers no
Line in & Earphone Earphone
Wall-Mount 100mm x 100mm
Adjustable Stand Height: 130mm, Swivel: -30° ~30°, Tilt: -5° ~ 23°
Product without Stand (mm) 367.33 (H) x 612.37 (W) x 73.16 (D)
Product with Stand (mm) 395.9~528.6 (H) x 612.37 (W) x 227.4 (D)
Product without Stand (kg) 4.1
Product with Stand (kg) 5.5
Cabinet Color Black & Red
Regulatory Approvals RCM / MEPS / CE / CB / FCC
Only logged in customers who have purchased this product may leave a review.
Brand
AOC
About AOC
AOC was founded in 1967. From day one we have maintained our focus on displaytechnology and have continued to innovate in this field, always with the same goal:delivering you a great experience with our products, no matter the purpose of use.For demanding professionals, we provide computer displays with high resolutions,high colour accuracy and an impressive set of advanced features. For style-conscious home users,  offer high-performance monitors with unique, eye-catchingdesigns.  standard office purposes,  fulfil important energy efficiency standards withour broad range of business monitors, many of which come with comprehensiveergonomic adjustment options.And for professional gamers,we redefine awesomeness with our selection of AOC Gaming and AGON gamingdisplays, which not only excel with their fast performance, but also with their uniquedesigns and gamer-specific features.Whatever display you need, we are passionate about providing it to you, alwaysaiming for the highest quality possible, and always with our 3-year warranty.