Cougar Helor 240 Aio Liquid Cpu Cooler
600 – 1800 +/- 200 RPM 78.4 CFM (Max.)
Fan Dim. 120 x 120 x 25 mm
Fan Noise 37.1 dBA (Max.)
Out Of Stock.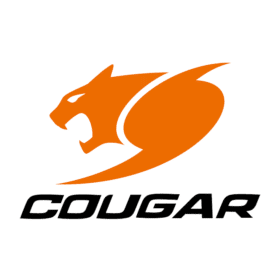 | | |
| --- | --- |
| Radiator Size | |
| COOLING CATEGORY | |
COUGAR HELOR 240 AIO LIQUID CPU Cooler
Block Compatibility

Intel LGA 2066 / 2011 / 2011-3 / 1366 / 1156 / 1155 / 1151 / 1150 / 775

AMD Socket AM4 / AM3+ / AM3 / AM2+ / AM2 / FM2+ / FM2 / FM1 (*)

* Not compatible with Socket TR4

Block Dim.

81.8 x 94.8 x 78.3 mm

Block Material 

Copper with Nickel Plating
Radiator

| | |
| --- | --- |
| Radiator Size | 277.00 x 120.00 x 27.00 mm |
| Radiator Material  | Aluminum |
Fan

| | |
| --- | --- |
| Fan Size | 2 Fan Slots (120 mm) |
| Fan Dim. | 120 x 120 x 25 mm |
| Bearing Type | Hydro-Dynamic Bearing |
| Fan RPM | 600 – 1800 +/- 200 RPM |
| Fan Air Flow | 78.4 CFM (Max.) |
| Fan Noise | 37.1 dBA (Max.) |
| Fan Connector | 4 Pin PWM |
| Color | Black |
| LED Color | Addressable RGB |
Tube

| | |
| --- | --- |
| Tube Material  | Durable Rubber with Sleeves |

Helor Liquid CPU Cooler
Aggressive Cooling. Refreshing Look.
COUGAR Helor series is not short of innovations. It has longer blades and broad speed range for the fans, big transparent window for the water block, and 100 preset RGB lighting effects for the fans and waterblock. Coupled with durable construction, it cools aggressively while definitely be seen for years to come.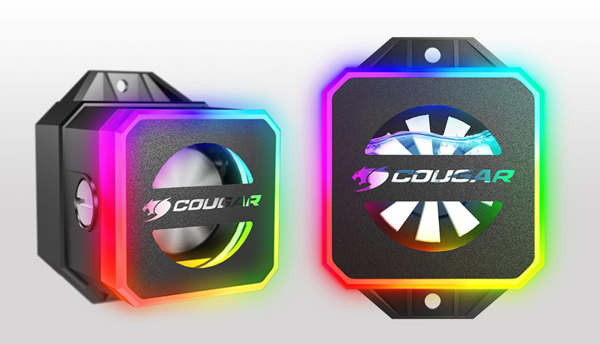 The Perfect Water Block: Durable and Convenient
The Helor Series' Water Block packs together all the reliability and performance you expect from a high-end CPU cooler with a big transparent window to admire the lighting effects and check the coolant level.
Dynamic RGB Lighting
The Addressable LEDs in the water block and the fans provide a memorable lighting spectacle that will raise your computer to the category of an art piece.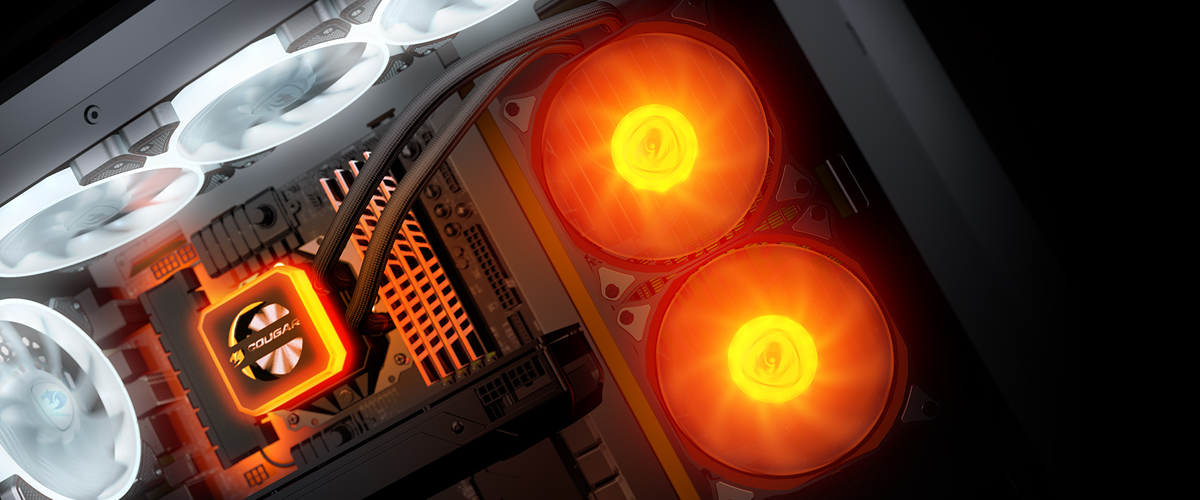 Motherboard Synchronization + Core Box v2
Two ways to control this RGB powerhouse: with the included Core Box v2 and a remote controller, you have access to 100 preset RGB lighting effects. Through 3-pin 5v RGB motherboard synchronization, you can enjoy system-wide RGB effects!

BREATHING
COLOR WAVE

TRANSITION

VORTEX
Performance First: Incredible Fans
The included Vortex Omega fans are the best guarantee of excellent airflow. Fan blades 16% longer than those of normal RGB fans and an ultra-broad speed range from 600 to 1800 R.P.M meet a powerful RGB backlight system to create the perfect cooling device.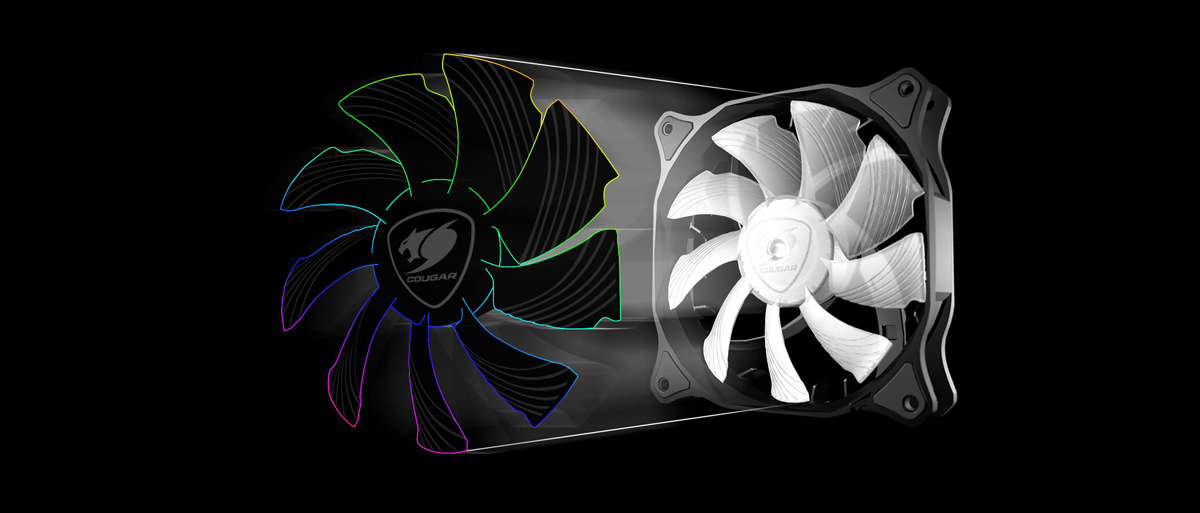 Legendary Cooling
The Helor series' advanced design allows it to get heat out of your system at amazing speeds. The union of the Vortex Omega fans' spectacular performance, a radiator with enhanced fin thickness and the water block's high efficiency in transferring heat to liquid allows it to make overheating a thing of the past.


Sleeved and Extended Tubing
Built with carefully chosen materials to guarantee optimal performance, Helor Series' sleeved and extended tubing is prepared to perform at the highest level for years while keeping evaporation under control.
COUGAR HELOR 240 AIO LIQUID CPU Cooler
Only logged in customers who have purchased this product may leave a review.
Brand
COUGAR
Real Gear for Real Gamers
Real Gear for Real Gamers. This simple phrase synthesises our soul. From ourorigins in 2008 as a gaming-oriented PC Power Supply, Case and Coolingproducer, COUGAR's mission has always been to deliver gaming peripherals andPC components that answer the requirement of those people who think gaming ismuch more than a way of killing time. To us, and to those who think like us, moderngaming is both an art and a competitive sport, an important part of human life thatallows you to develop and display skills ordinary life just isn't prepared for. Gamesare the door to worlds in which both the most advanced capabilities of the humanbrain and the most primal instincts and reactions meet to bring you newexperiences, and to access them you need to be properly equipped.
"COUGAR gaming gear
exists for a reason: to allow you to properly make use of your innate and learnedabilities without being limited by hardware bottlenecks. Our mice's accuratetracking will make your reflexes count; our keyboards' response will make surehardware latency doesn't prevent you from achieving a victory you deserve; ourcustomization software will reward your planning and organizing mind, while ourheadsets will make sure your ears receive the right input and our power supplyunits will make sure your gaming rig gets all the fuel it needs. Everything has beendesigned to remove all limits to your skill: our creed is that in gaming the onlyrestrictions should be those of your mind and body, not those of your gear."Currently, the range of gaming products we create includes gaming mice,keyboards, headsets, cases, power supply units, cooling, and related accessories.A complete range of first-quality products for the serious gamer.Are you ready to join us?