Logitech Z607 Speaker
5.1 SURROUND SOUND DELIVERS POWERFUL AUDIO
TRUE 5.1 SURROUND SOUND
160 WATTS OF ROOM-FILLING SOUND
PUT IT ALMOST ANYWHERE
YOUR AUDIO FROM VIRTUALLY ANY SOURCE
BETTER BLUETOOTH
INTUITIVE CONTROLS
BOOMING BASS
COMPACT SPEAKERS, BIG Sound
Out Of Stock.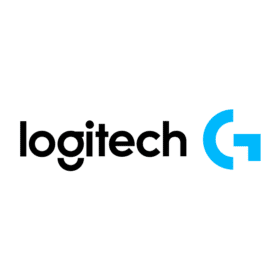 5.1 SURROUND SOUND DELIVERS POWERFUL AUDIO
With 160 Watts Peak power on tap, this 5.1 speaker system wraps your space in high-quality audio that sounds amazing. Enjoy true surround sound from any source—your TV, phone, computer, games2Console must be connected to TV via RCA and more. You can even play audio content directly from SD cards, USB drives or FM radio. The 133.35 mm subwoofer driver pumps out bass you can feel, while the included remote and extra-long rear cables make it easy to set up and use.
Surround yourself with audio from your favorite movies, music, and games with a 5.1 speaker system that includes left, right and centre channels, two rear satellites, and one subwoofer.
Enjoy powerful sound from every direction. The Z607 turns your stereo music into room-enveloping sound that lets you get the most out of your audio.
160 WATTS OF ROOM-FILLING SOUND
160 Watts Peak/80 Watts RMS system with a 133.35 mm bass driver fills your room with incredible sound. You'll get sparkling clear highs (up to 20 Khz) and deep, powerful bass (as low as 50 Hz) with a speaker system made for audio lovers.
The powerful Z607 wide soundstage makes sure you and your guests always have a perfect seat to hear it all.
PUT IT ALMOST ANYWHERE
You won't need to rearrange your room to set up and enjoy great audio anymore.
The extra-long 6.2m rear satellite speaker cables allow for optimal placement in living rooms, gaming spaces, offices, bedrooms—just about anywhere you want. Set them on desks, consoles, and end tables, or easily mount them to the wall.3Mounting brackets not included.
YOUR AUDIO FROM VIRTUALLY ANY SOURCE
Listen to audio from computers, phones, tablets, TVs, Blu-ray / DVD players—almost any source. You can connect wirelessly via Bluetooth or physically using a 3.5mm audio jack or RCA cable to hear games, music, movies, everything. You can even listen to audio from SD cards, USB drives or FM radio.
BETTER BLUETOOTH
Enjoy high quality audio with minimal compression, and the ease of use provided by Bluetooth 4.2. With support for Bluetooth 4.2, you'll get great wireless sound quality and a reliable connection that transfers data 2.5-times faster than Bluetooth 4.1. Stream wirelessly from connected devices up to 15m away (within line-of-sight).
INTUITIVE CONTROLS
Control your sound from anywhere in the room (up to 10m) with the compact remote. Play, pause, and skip songs, control volume, select input, change radio stations and more.
There are also audio controls located right on the front panel of the subwoofer, with an LED displaying the current source input and volume.
BOOMING BASS
Feel the beat of the music and the rumble of movies and games with a subwoofer that delivers deep bass throughout your space. The 5.25" bass driver with 50 Watts Peak Power / 25 Watts RMS pumps out punchy bass, with an extra low frequency extension added by a ported enclosure.
COMPACT SPEAKERS, BIG SOUND
You'll hear it all with an extra-wide frequency range. The satellite speakers feature a bass reflex design that provides bass extension through expertly tuned port tubes. The drivers provide clarity and high-frequency audio detail that makes you feel like you're at the centre of the sound — whether it's a concert recording, a movie, or your favorite video game.
Dimensions
Subwoofer
Height: 297 mm
Width: 193 mm
Depth: 267 mm
Weight: 3.5 kg
Satellite speakers
Height: 178 mm
Width: 110 mm
Depth: 93 mm
Weight: 0.45 kg
Center Channel
Height: 178 mm
Width: 110 mm
Depth: 93 mm
Weight: 0.42 kg
Remote Control
Height: 86 mm
Width: 40 mm
Depth: 7 mm
Weight: 16.6 g
Depth
Rear satellite cable to Subwoofer: 6.2 m
Front satellite cable to Subwoofer: 2.2 m
Centre channel cable to Subwoofer: 2.2 m
Power cable from subwoofer: 1.4 m
Technical Specifications
Total watts (RMS): 160W Peak/80 W RMS
Satellites: 55W RMS (total)
Supports up to 32 GB SDHC cards
Supports audio file formats: MP3, WMA, WAV, APE, FLAC
Supports up to 32 GB USB drives formatted FAT16 or FAT32
Supports audio file formats: MP3, WMA, WAV, APE, FLAC
2-Year Limited Hardware Warranty
Black UK English: 

980-001317

Black English: 

980-001316
Works with any Bluetooth enabled device or device with RCA or 3.5 mm inputs including
Accepts content from up to 32 GB SDHC cards and USB drives with FAT formatting (see TECHNICAL SPECIFICATIONS for more details)
Subwoofer with fixed power cable and FM Radio antenna
5 satellites (one acts as centre channel)
1 remote control with one cell battery
3 x RCA cables
1 x 3.5mm to RCA cable
Only logged in customers who have purchased this product may leave a review.
Brand
LOGITECH
Logitech is a Swiss multinational company that designs, develops, and manufactures computer peripherals and software. Founded in 1981, Logitech is headquartered in Lausanne, Switzerland, and has offices in all over the world.
is one of the leading manufacturers of computer peripherals, including keyboards, mice, webcams, headsets, and speakers. The company's products are known for their high quality, innovative features, and user-friendly design.
Some of Logitech's most popular products include:
MX Master 3S Mouse:

The MX Master 3S is a high-performance mouse that is designed for gamers and productivity professionals. It features a precise optical sensor, a comfortable grip, and a variety of customizable features.

MX Mechanical Keyboard:

The MX Mechanical Keyboard is a premium keyboard that is designed for use with Microsoft Surface devices. It features a sleek and stylish design and a comfortable typing experience.

 C920s Pro Webcam:

The Logitech C920s Pro Webcam is a high-definition webcam that is perfect for streaming and video calls. It features a 1080p resolution and a built-in microphone.

 H540 Wired Stereo Headset:

The Logitech H540 Wired Stereo Headset is a comfortable and affordable headset that is perfect for gaming, music listening, and video calls. It features a built-in microphone and adjustable earcups.

 Z313 Speaker System:

The Logitech Z313 Speaker System is a powerful and affordable speaker system that is perfect for music and movies. It features two satellite speakers and a subwoofer.
 is a leading manufacturer of computer peripherals that offers a wide range of high-quality products to meet the needs of different customers. The company is known for its innovative features and its commitment to user-friendly design.