Microsoft Mint Rjn-00046 Bluetooth Mouse
Your go-to, go-anywhere mouse — compact, modern design fits comfortably in your hand.

Complements your laptop and your style with a choice of colors — matte black, pastel blue, peach, and mint.

True wireless freedom — Connects to your windows 10 laptop via Bluetooth 5.0 LE. Connect to your windows 10 PC right out of the box when you enable swift Pair.

Fast tracking sensor, for smooth tracking on most surfaces.

Precise navigation across documents and websites with dedicated scroll wheel.
Out Of Stock.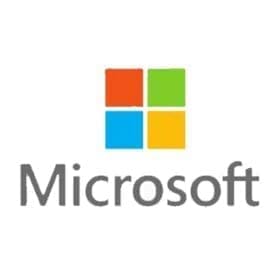 Connection interface
Bluetooth® Low Energy compatible 4.0/4.1/4.2/5.0
Wireless frequency
2.4 GHz frequency range
Wireless range
33 feet (10 metres) in open area; up to 16 feet (5 metres) in typical office environment
Compatibility4
Microsoft Windows 11/10/8.1

Device must support Bluetooth® 4.0 or higher

Dimensions
100.4×58.2×38.3 mm
Weight
78 g including batteries
Battery
1 AA alkaline battery (included and pre-installed)
Battery life
Up to 12 months1
Colours2
Matte Black, Pastel Blue, Peach, Mint2
Warranty
1-year limited warranty
Technology details
Mouse tracking system: Red tracking

Imaging rate: Dynamically adaptable to 4,000 frames per second

X-Y resolution: 1000 points per inch (39.4 points per millimetre)

Tracking speed: Up to 30 inches (762 millimetres) per second

Product feature performance
Mouse button features: 4 buttons: left, right, wheel, power (press >3 seconds to pair)

Scrolling features: Modern wheel for vertical scrolling and button clicking

Advanced features: Swift Pair for easy mouse-to-computer pairing3

Customisable features:4 X-Y resolution adjusting; wheel button function reassignment; left and right click swap; wheel customisation; battery level reporting
Only logged in customers who have purchased this product may leave a review.
Brand
MICROSOFT
Microsoft offers a wide range of keyboards and mice, from basic models to high-performance models designed for gamers and productivity professionals. Here are some of the most popular keyboards and mice:
Keyboards
Modern Keyboard:

The Modern Keyboard is a slim and stylish keyboard that is perfect for everyday use. It features a comfortable typing experience and a variety of useful features, such as a built-in number pad and a one-touch function key.

Microsoft Sculpt Ergonomic Keyboard:

The Microsoft Sculpt Ergonomic Keyboard is a split keyboard that is designed to reduce wrist strain and improve typing comfort. It features a unique split design and a cushioned palm rest.

Microsoft Surface Keyboard:

Surface Keyboard is a premium keyboard that is designed for use with Microsoft Surface devices. It features a sleek and stylish design and a comfortable typing experience.
Mice
Microsoft Modern Mobile Mouse:

Modern Mobile Mouse is a lightweight and portable mouse that is perfect for travel. It features a sleek and stylish design and a comfortable grip.

Bluetooth Mouse:

Bluetooth Mouse is a wireless mouse that is perfect for use with laptops and other devices that support Bluetooth. It features a comfortable grip and a variety of useful features, such as a built-in scroll wheel and four programmable buttons.

Microsoft Surface Precision Mouse:

Surface Precision Mouse is a high-performance mouse that is designed for gamers and productivity professionals. It features a precise optical sensor and a variety of customizable features, such as adjustable sensitivity and tracking speed.
keyboards and mice are known for their high quality, comfortable design, and a variety of useful features. Whether you are looking for a basic keyboard and mouse for everyday use or a high-performance keyboard and mouse for gaming or productivity, has a product that is right for you.