Thermaltake Pacific Clm360 Ultra Hard Liquid Cooling Kit
Pacific CLM360 Ultra Hard Tube Liquid Cooling Kit is designed
for users who wish to enjoy RGB lighting along with our latest
Pacific MX2 Ultra's LCD screen for a personalized build.
Out Of Stock.
| | |
| --- | --- |
| COOLING CATEGORY | |
| Radiator Size | |
P/N
CL-W335-CU12SW-A
DIMENSION (S)
520 (L) x 200 (W) x 232 (H)
COMPATIBILITY
Intel LGA 2066/2011/1700/1366/1156/1155/1151/1150AMD
AM4/AM3+/AM3/AM2+/AM2/FM2/FM1
(CPU Socket)
COMPONENTS DIMENSIONS
Pump & Reservoir: 74.8 (L) x 74.8 (W) x 267 (H)
Copper Radiator : 406 (L) x 119 (W) x 40 (H)
THERMALTAKE PACIFIC CLM360
TUBE DIMENSIONS
OD : 16mm , ID : 12mm
FAN SPECS
THERMALTAKE PACIFIC CLM360
PWM 500~2000 R.P.M
With L.N.C PWM 500~1500 R.P.M
COOLANT
T1000 Coolant Pure Clear
KIT CONTENTS
CPU Water Block
– Pacific MX2 Ultra CPU Water Block x1
THERMALTAKE PACIFIC CLM360
Pump/Reservoir
– Pacific PR32-D5 Plus Pump/Reservoir Combo x1
Copper Radiator
– Pacific CLM360 Radiator 40 (H) x 119 (W) x 406 (L) mm x1
Fan
-Riing Duo 12 RGB Radiator Fan x3
THERMALTAKE PACIFIC CLM360
Fittings
– Pacific C-Pro G14 PETG 16mm OD Compression – Black x8
– Pacific G1/4 90 Degree Adapter – Black x2
THERMALTAKE PACIFIC CLM360 ULTRA HARD LIQUID Cooling Kit
– Pacific G14 Male to Male 10mm extender – Black x1
Coolant
– Thermaltake T1000 Coolant Pure Clear x1
Tube
– V-Tubler PETG Tube 16mm OD 500mm x 8
Accessory
– Intel and AMD Universal Back plate & Mounting Kit
– 24pin ATX Bridge Tool x1
– Thermaltake Thermal Grease x1
– Silicone insert x1
Pacific CLM360 Ultra Hard Tube Liquid Cooling Kit
Pacific CLM360 Ultra keeps the focus on the Pacific MX2 Ultra water block and matches up with Riing Duo 12 fans and an Pacific PR32-D5 pump & Reservoir combo, allowing users to create a LCD screen centralized RGB build.


Pacific MX2 Ultra CPU Waterblock
Pacific MX2 Ultra has a 2.1 Inch LCD Display that presents real-time information and even plays JPG and GIF files with 480*480 resolution, bringing great visual aesthetics and highly customizable functions to your water block.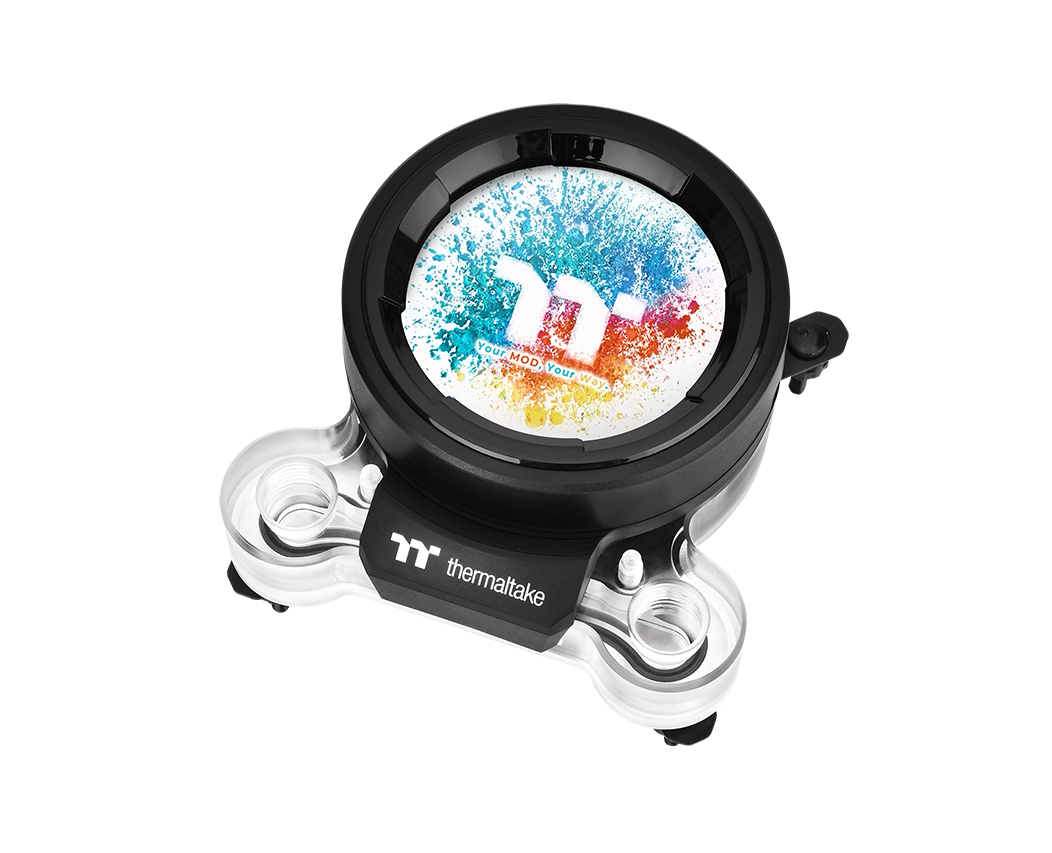 Riing Duo 12 RGB Radiator Fan
Riing Duo 12 RGB Radiator Fan has 18 addressable 16.8 million color RGB patented LEDs on two individual LED rings which supports TT RGB PLUS software 2.0 and Amazon Alexa Voice Service.
Pacific CLM360 Radiator
Pacific CLM360 Radiator is a high-performance 360mm copper radiator with the dimensions of 406mm in length, 119 in width, and 40mm in thickness. With high-density copper fins and brass tank design, this radiator can dissipate heat in a balanced and optimal manner.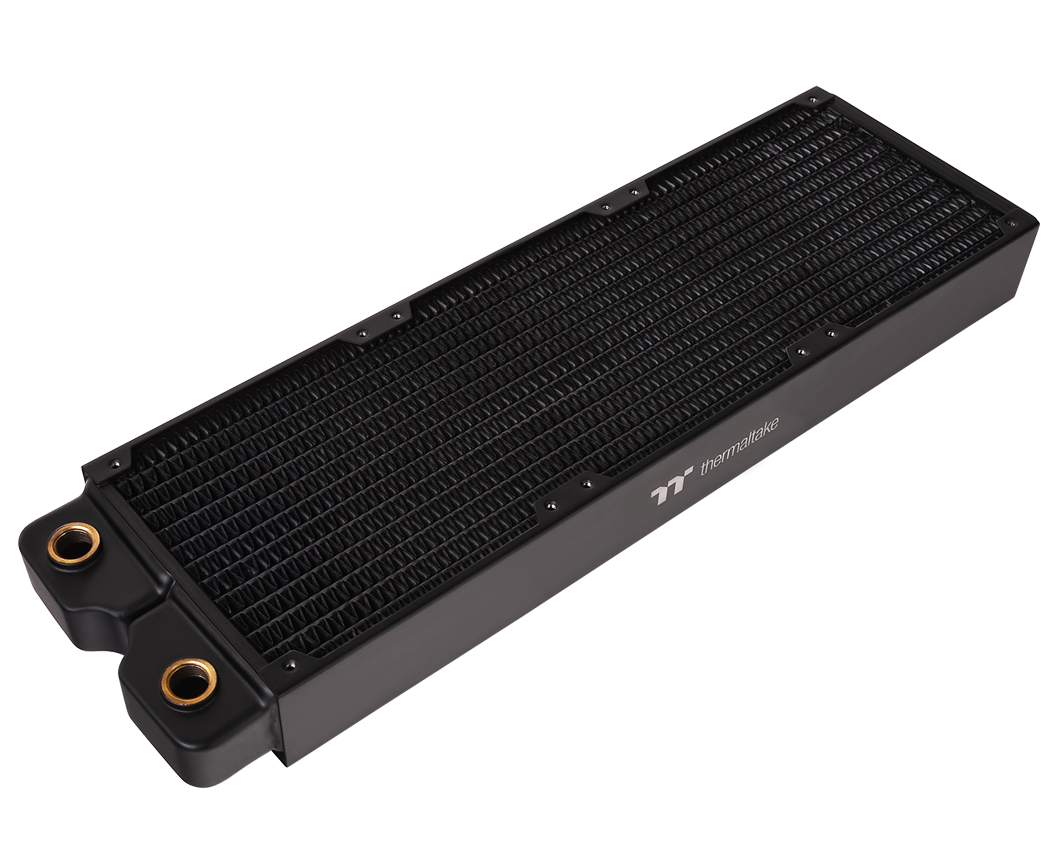 Pacific PR32-D5 Plus Pump & Reservoir Combo
Newly designed mounting stands ensured further stability while holding the 400 ml reservoir. The rotary cap design provides easy water looping options and delivers 16.8 million illumination colors, which is supported by TT RGB Plus Software.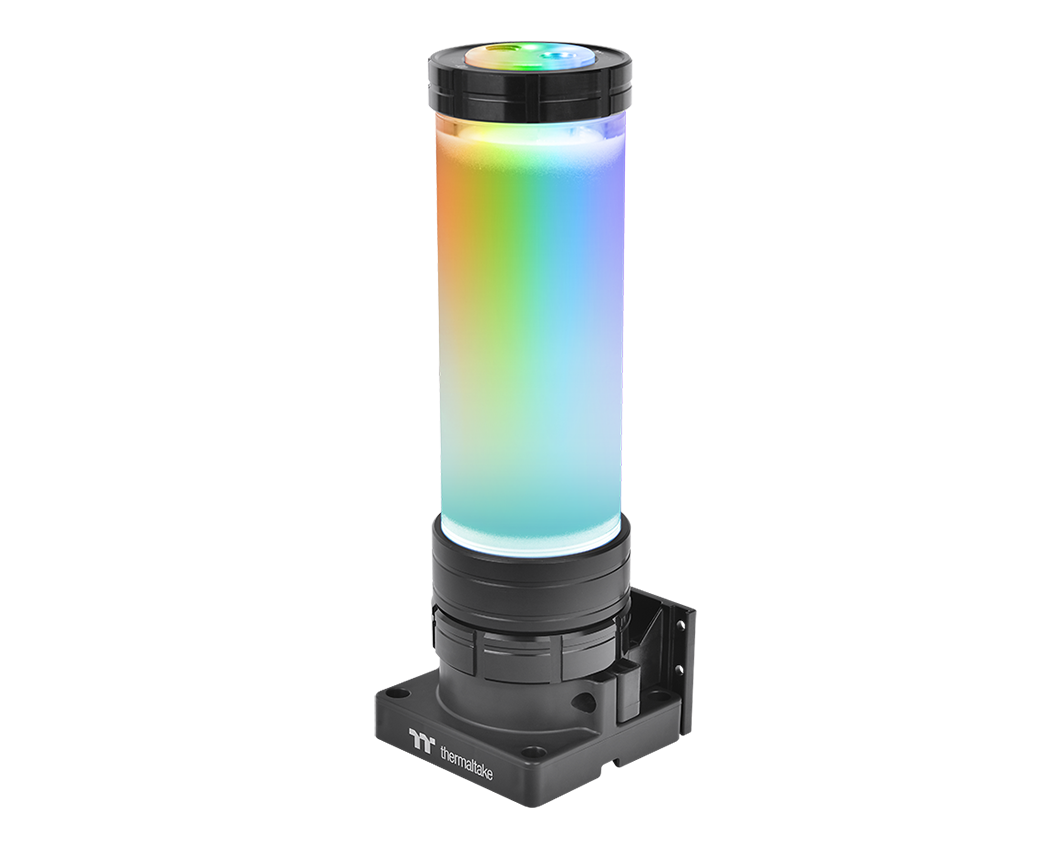 T1000 Transparent Coolant – Pure Clear
Thermaltake T1000 Transparent Coolant Series is designed with TT latest formula to be used as anti-corrosion protection fluid and heat-transfer medium for PC water-cooling.
ro G1/4 PETG 16mm OD Compression Fitting – Black
Featuring chrome plating, the compression fittings come with four special rubber O-rings leak-free design and patented structure for your ultimate loop management. Six compression fittings are included in the kit.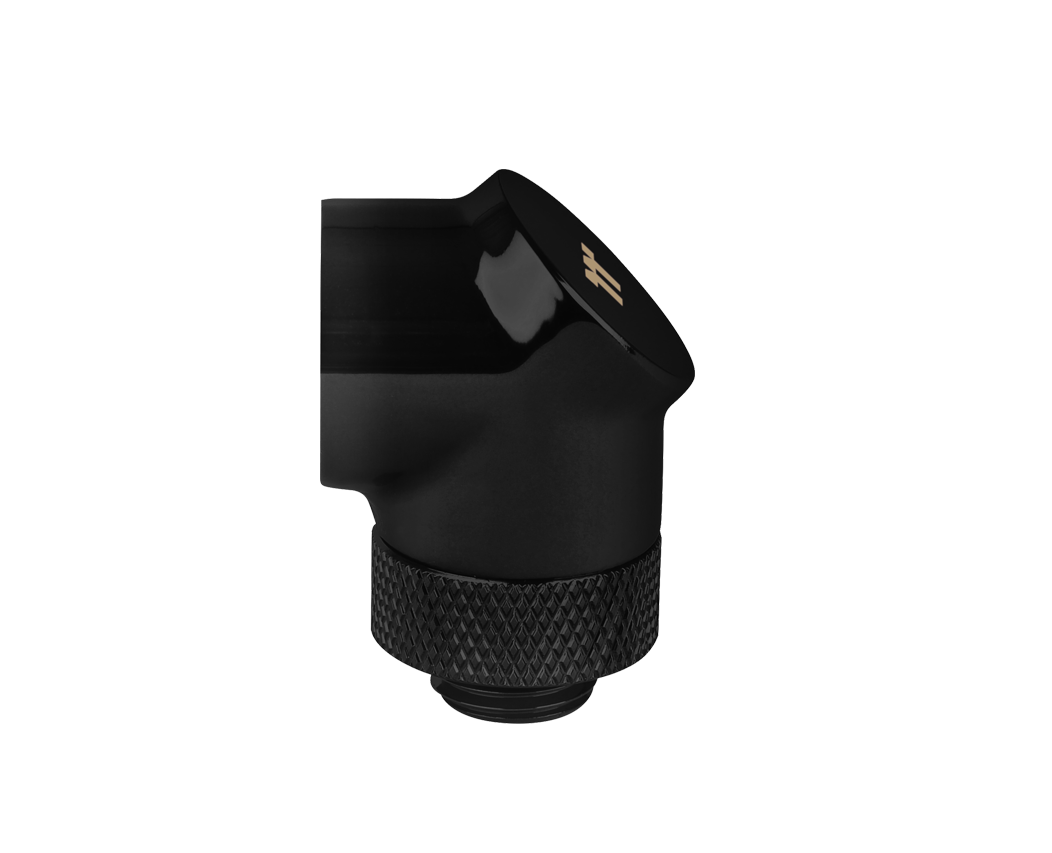 Pacific G1/4 90 Degree Adapter – Black
Finished in black-plated copper, the Pacific G1/4 90 degree adapter has a 360-degree revolvable design and consists of two sealed O-rings with side printed Tt logo, allowing users to redirect the fittings at a 90-degree angle for easier tube routing.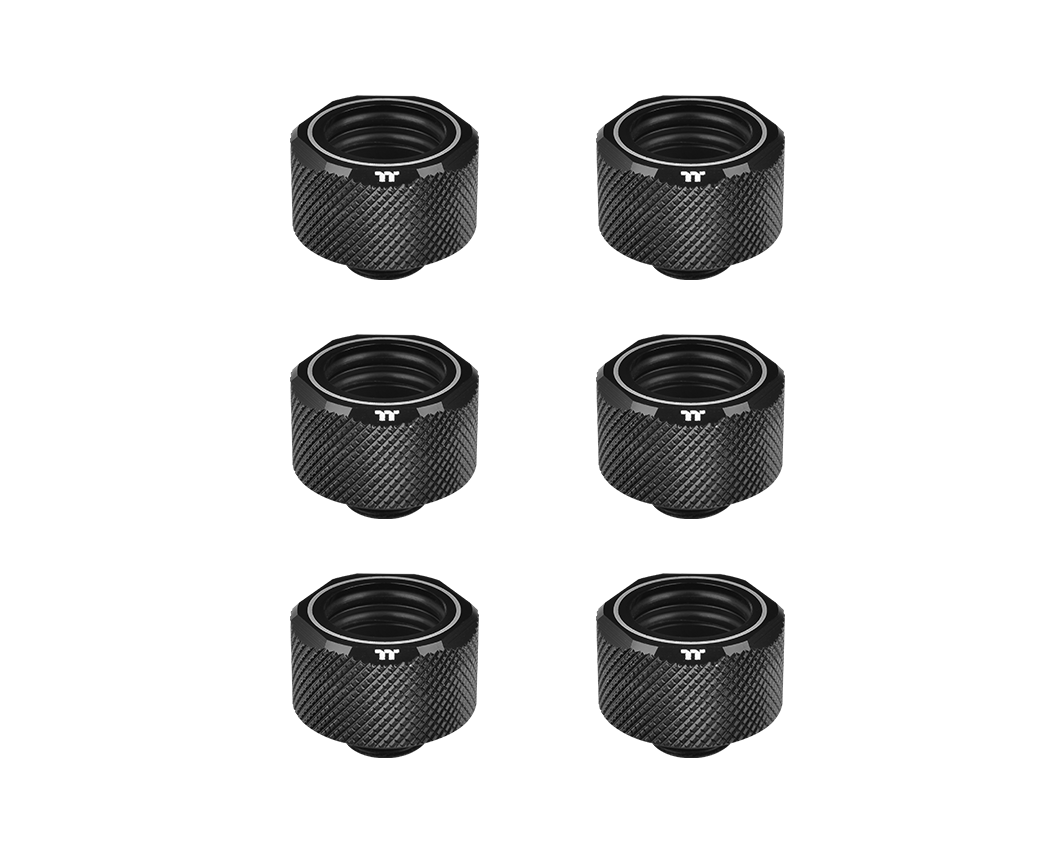 V-Tubler PETG Tube 16mm OD 500mm
V-Tubler PETG Tube16mm OD are a set of tubes made of glass-like transparent acrylic with superior strength and a thicker tube wall for safer liquid cooling system operation.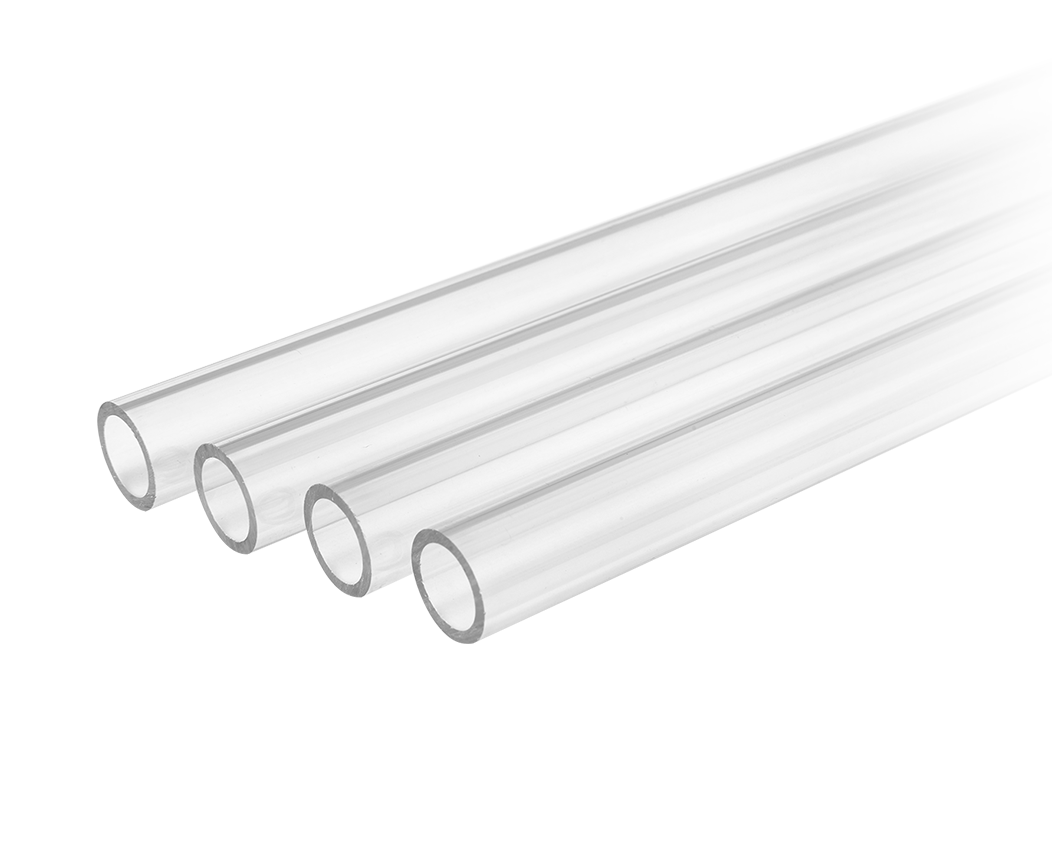 Only logged in customers who have purchased this product may leave a review.
Brand
THERMALTAKE
Thermaltake is a Taiwanese computer hardware company that was founded in 1999. It is known for its wide range of products, including computer cases, power supplies, cooling systems, and gaming accessories. Thermaltake products are typically known for their high quality and innovative design.
a popular brand among gamers and enthusiasts, but it also offers products for mainstream users. The company's products are available in over 100 countries around the world.
Some of Thermaltake's most popular products include:
Cases: The Core P3 TG Pro, View 51 TG ARGB, and Level 20 GT ARGB RGB Plus are all popular cases from Thermaltake. These cases are known for their unique design and features, such as tempered glass panels, RGB lighting, and support for custom liquid cooling.
Power supplies: The Toughpower GF3 1650W Gold and Toughpower iRGB PLUS 850W Gold are both high-quality power supplies from Thermaltake. These power supplies are certified to 80+ Gold efficiency standards and offer a variety of features, such as modular cabling, overvoltage protection, and short-circuit protection.
Cooling systems: The Pacific SW1 Plus CPU Water Block and Pacific SF Fittings are both popular custom liquid cooling components from Thermaltake. These components are known for their high quality and performance.
Gaming accessories: The Level 20 Gaming Mouse and Level 20 Gaming Keyboard are both popular gaming accessories from Thermaltake. These accessories are known for their durable design and features such as RGB lighting and programmable buttons.
Thermaltake is a leading brand in the computer hardware industry. The company offers a wide range of high-quality products that are popular among gamers, enthusiasts, and mainstream users alike.
Related products