Wd My Book 4Tb External Hard Drive
Massive capacity, up to 18TB capacity (1 1TB = one trillion bytes. Actual user capacity may be less depending on operating environment.)

Includes software for device management and backup with password protection (Download and installation required. Terms and conditions apply. User account registration may be required.)

256-bit AES hardware encryption

SuperSpeed USB (5 Gbps); USB 2.0 compatible
Out Of Stock.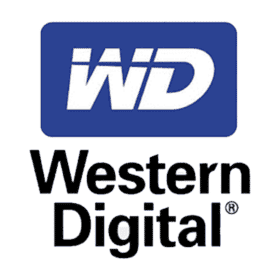 Formatted exFAT for out-of-the-box compatibility with Windows and Mac
Operating System:

Windows® 10+
macOS 11+
May require reformatting for other operating systems

Note: Compatibility may vary depending on user's hardware configuration and operating
In The Box
Desktop hard drive
SuperSpeed USB-A cable (5Gbps)
AC adapter
Software for device management and backup with password protection
Quick install guide
Only logged in customers who have purchased this product may leave a review.
Brand
WD
WD stands for Western Digital, an American data storage company that was founded in 1970. It is one of the world's largest producers of hard disk drives (HDDs), solid-state drives (SSDs), and other data storage devices. products are used in a wide range of applications, including computers, smartphones, tablets, and servers.
Some of WD's most popular products include:
Hard disk drives: offers a wide range of HDDs for different applications, including desktop computers, laptops, NAS devices, and external storage devices. Some of WD's most popular HDDs include the  Elements series, WD Blue series,  Red series, and  Black series.
Solid-state drives: also offers a wide range of SSDs for different applications. Some of WD's most popular SSDs include the  Blue SN570 series,  Black SN850 series, and  SN770 series.
External storage devices: offers a variety of external storage devices, including portable hard drives, external hard drives, and NAS devices. Some of WD's most popular external storage devices include the  My Passport series,  Elements Portable series, and  My Cloud Home series.
WD is a leading brand in the data storage industry. The company offers a wide range of high-quality products that are popular among consumers, businesses, and enterprises alike.
In addition to the above, WD is also known for its innovative data storage technologies. For example, was one of the first companies to develop and commercialize helium-filled hard drives, which are more reliable and energy-efficient than traditional hard drives.  is also a leader in the development of solid-state drive technology.
 is a committed to providing its customers with the best possible data storage solutions. The company offers a wide range of products and services to meet the needs of all its customers, from consumers to businesses to enterprises.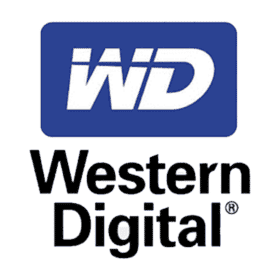 Related products