Zotac RTX 3080 Ti Amp Holo 12Gb 384Bit GDDR6X Graphic Card
 2nd Gen Ray Tracing Cores
 3rd Gen Tensor Cores
 HoloBlack Design
 SPECTRA 2.0 RGB Lighting
 IceStorm 2.0 Advanced Cooling
 Active Fan Control with FREEZE Fan Stop
 Metal Frontplate and RGB LED Backplate
 FireStorm Utility 
VR Ready
Out Of Stock.
SKU:

810012082228
Category: GRAPHICS CARD
Tags: 12GB 384BIT, 12GB 384BIT GDDR6X Graphic Card, AMP HOLO, AMP HOLO 12GB 384BIT GDDR6X Graphic Card, GDDR6X, GDDR6X Graphic Card, graphic card, RTX 3080 TI, RTX 3080 TI AMP HOLO 12GB 384BIT GDDR6X Graphic Card, ZOTAC, ZOTAC RTX 3080 TI AMP HOLO 12GB 384BIT GDDR6X Graphic Card
| | |
| --- | --- |
| CHIPSET MANUFACTURERS | |
| VGA MEMORY SIZE | |
| VGA SERIES | |
ZOTAC RTX 3080 TI AMP HOLO 12GB 384BIT GDDR6X Graphic Card
GPU

GeForce RTX 3080 Ti

CUDA cores

10240

Video Memory

12GB GDDR6X

Memory Bus

384-bit

Engine Clock

Boost: 1710 MHz

Memory Clock

19 Gbps

PCI Express

4.0 16x

Display Outputs

3 x DisplayPort 1.4a (up to 7680×4320@60Hz)
HDMI 2.1* (up to 7680×4320@60Hz)
*Ultra High Speed HDMI Cable is required to support 8K/60FPS or 4K/120FPS

HDCP Support

2.3

Multi Display Capability

Quad Display

Recommended Power Supply

750W

Power Consumption

350W

Power Input

2 x 8-pin

DirectX

12 Ultimate

OpenGL

4.6

Cooling

IceStorm 2.0

Slot Size

3 slot

SLI

Not Supported

Supported OS

Windows 10 64-bit (build 2004 or later)

Card Length

317.8mm x 131.8mm x 64.6mm / 12.5″ x 5.2″ x 2.5″

Accessories

2 x Dual 6-pin to 8-pin cable
Manual
ZOTAC RTX 3080 TI
Only logged in customers who have purchased this product may leave a review.
Brand
ZOTAC
Behind the Award Winning Designs
WE ARE ZOTAC
Established in 2006, we believe in manufacturing quality PC related products including graphics cards, industry leading mini-PCs and innovative accessories on a global level. Our dedication to rigorous standards and the relentless pursuit of excellence is the backbone to our success that lead to award winning products and design which drive the continued pushing of limits in innovation, quality, and new frontiers.

We are determined to redefine the standard of graphics cards and Mini PCs to break new ground and connect people with faster-moving technologies and experiences. We strive for and create the latest technological products that epitomize form, utility, and style.
INNOVATION
ZOTAC believes being at the forefront of innovation is the key to sustainability. Technology and discovery are key agents driving our world forward. We continue to push engineering limits in expanding upon key technologies beyond what they can do and ask how can it apply to our lives, how it can affect us, and how we can make it better. Since the early days, we have expanded our expertise in product design and materials discovery to harmonize with the ever-growing technologies and focused on the interaction of customers with our product, to create truly intuitive and unique experiences.
QUALITY
Our dedication to quality products is the backbone of everything we do and we work to ensure all our products are up to industry and our rigorous standards.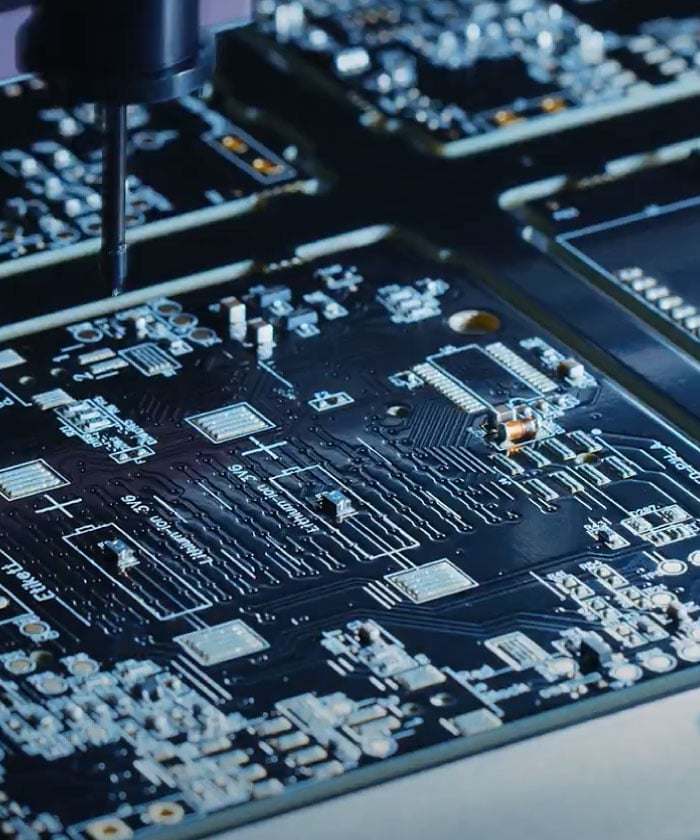 RESPONSIBILITY
With our expanding global product reach, we believe that more can be done with less. Not only are our products designed to be more compact and take up less space, they also utilize less energy to have a smaller energy impact on the world. We also have a responsibility to ensure our products are made according to rigorous global industry standards and meet environmental sustainability and effectiveness to reduce energy and water consumption, carbon emissions, and waste disposal.

ZOTAC GAMING is the pioneering movement that comes from the core of the ZOTAC brand for a sole mission - to create and deliver the ultimate hardware for enthusiasts who live to game.
GRAPHICS CARDS
From award winning designs to delivering powerful performance, the ZOTAC GAMING GeForce® graphics cards give rise to amplified performance.
MINI PCS
Innovating the PC in every best mini way, ZOTAC believes there is a Mini PC for everyone.Whether you are an architect with the next Hagia Sophia in mind, or simply wanting to enjoy the evening with intense gaming, we have the perfect fit for you.
AWARDS
ZOTAC is dedicated to continued innovation and connecting various technologies, engineering, and design to work together in product harmony. In aspiring to do so, ZOTAC has garnered prestigious media and industry awards acknowledging our endless pursuit in product innovation, engineering, and design.
MILESTONES
2006
ZOTAC establishes itself as a brand that produces innovative products, and provides users with quality options for computing needs. Driven by our desire for cutting-edge innovation, we have accelerated our research and development to maintain at the tip of the constantly changing technology scene.
2007
ZOTAC produces our first ever video card - ZOTAC GeForce 7300 GT - and thus births the tradition that combines blazing performance with superior thermal design, giving users ultra settings with smooth frame rates.ZOTAC CUP, the global platform for casual and professional gamers to connect and compete, is established in the same year and online gaming tournament goes live.
2008
A great year of accomplishments, ZOTAC pushes innovations to the forefront with two incredible achievements. We set the industry standard by providing overclocking to all users with a factory overclock - previously unheard of.We also create the Original Mini PC by shrinking the desktop PC into a miniature form, beginning the trend of space-saving PCs.
2009
ZOTAC sets a new standard for the environment with the eco series - providing strong performance while lowering power usage and lengthening the lifespan of the graphics card.
2012
ZOTAC stands behind all of our products, and our users yearn for even more protection when they are using them. We listen to the users and begin offering extended warranty for both graphic cards and Mini PCs so everyone has the security of knowing their machines and graphics cards are protected.
2014
Setting the new desktop computing standard to 0db, ZOTAC mutes the Mini PC with the C Series. By designing a brand new thermal solution, the surface of the Mini PC is kept cool even with a fanless design. In a bigger breakthrough, the smartphone-sized ZBOX pico sees light for the first time - enabling desktop applications on the go.
2015
The launch of the new ZOTAC website to bring even more convenient product updates and relevant news to the users. We are also bringing delight for gamers with the hybrid cooling system, ArcticStorm, the gaming titan - ZBOX MAGNUS EN970, and the long awaited Steam Machine.
2016
ZOTAC's 10th anniversary sees more breakthrough in innovation. We have launched the award-winning pc stick, the world-first liquid cooled VR ready Mini PC MAGNUS EN980, as well as the premier VR backpack ZOTAC VR GO. Plus, ZOTAC CUP has brought the competition stage offline for the first time - ZOTAC CUP MASTERS tournament explodes onto the eSports scene.Meanwhile, the ZOTAC family welcomes the SONIX PCIE SSD as the new member.
2017
The year ZOTAC announces the new gaming empire, ZOTAC GAMING, with the launch of the ultra-slim desktop MEK1 Gaming PC.ZBOX also makes major breakthrough with all new design. Not to mention the launch of the thinnest Mini PC, PI225, and the first ZBOX Gaming Mini PC with desktop graphics.
2018
ZOTAC's first miniature workstation solution, ZBOX Q series, makes its debut. C series and VR GO Backpack PC innovate with all-new designs garnering international awards.ZOTAC GAMING continues to expand its realm by launching the next-generation GeForce RTX graphics card series, and the ultimate gaming system MEK ULTRA.
2019
While ZBOX goes PRO and builds momentum in the embedded industry, MEK MINI becomes the one of the world's smallest gaming desktop PCs launched in the market.ZOTAC CUP enriches gaming and community with exciting new features including leaderboards and a loyalty program.
2021
The ZOTAC ZBOX MAGNUS ONE launches to redefine the mini PC landscape with award winning design and industry leading performance.
Related products