Logitech G402 Hyperion Fury Wired Gaming Mouse
MODEL : 910-004068
FUSION ENGINE HIGH-SPEED TRACKING
8 PROGRAMMABLE BUTTONS
ON-THE-FLY DPI SWITCHING
32-BIT ARM PROCESSOR
1MS REPORT Rate
COMFORTABLE DESIGN
HIGH-SPEED CLICKING
Out Of Stock.
KEY FEATURES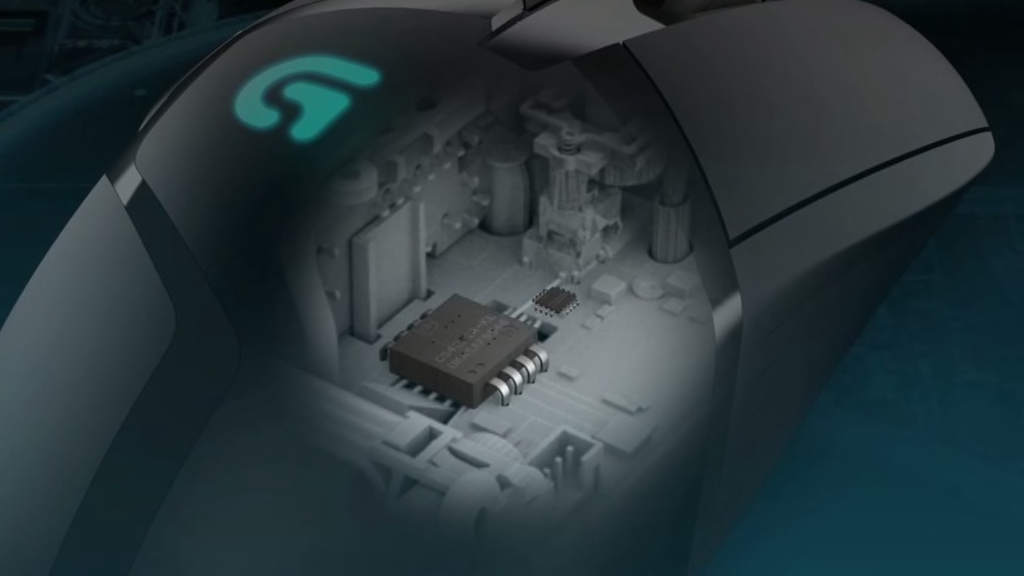 FUSION ENGINE HIGH-SPEED TRACKING
Sophisticated sensor technology for ultra-fast gaming. Hyperion Fury combines an optical sensor featuring Logitech Delta Zero™ technology with our exclusive Fusion Engine™hybrid sensor to enable tracking speeds in excess of 500 IPS.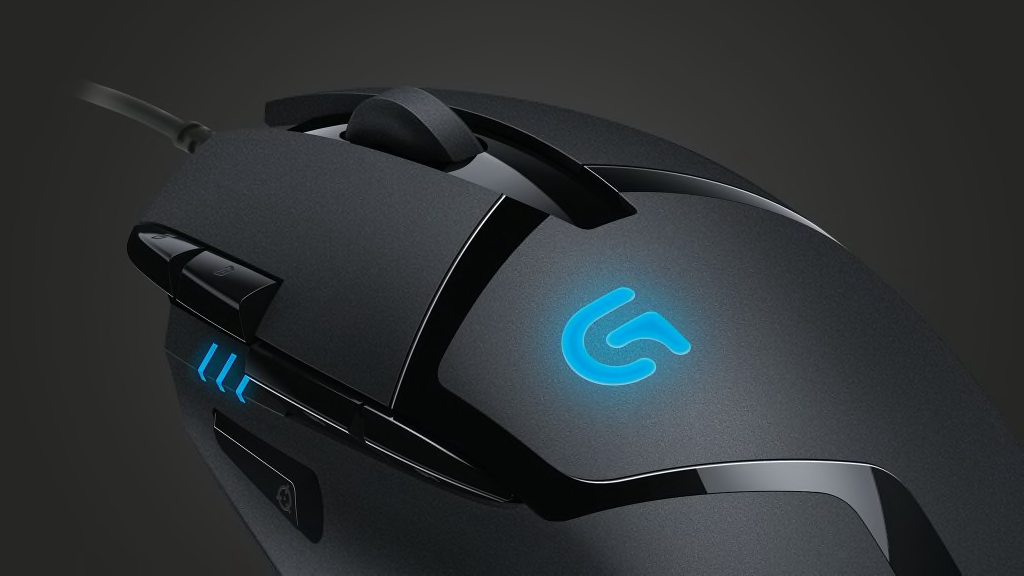 8 PROGRAMMABLE BUTTONS
Customize to fit your style of game play. Customize your mouse with 8 programmable buttons. Whether you want to toss a grenade or quickly access your inventory, it's at your fingertips. Optional Logitech Gaming Software makes set up easy.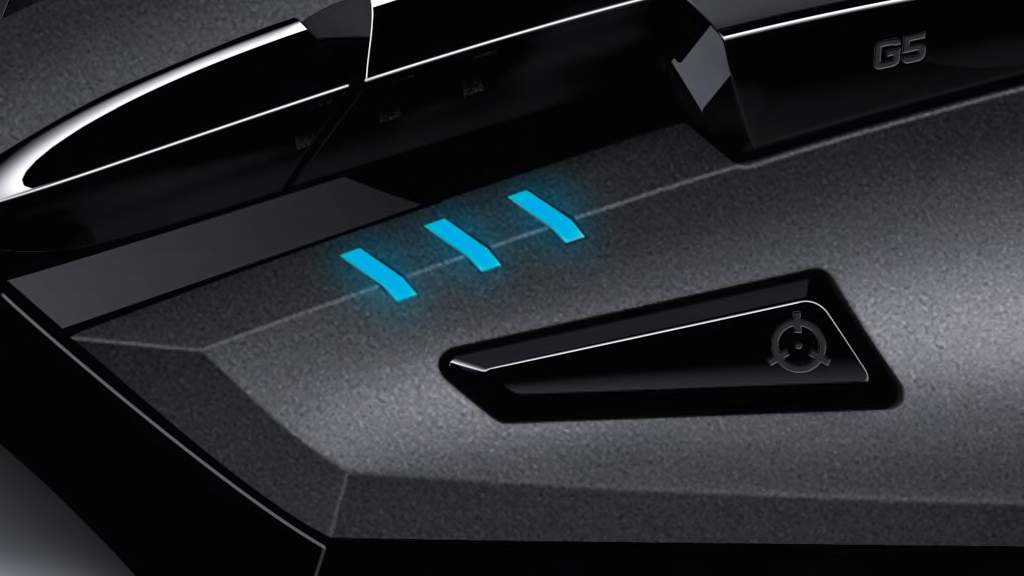 ON-THE-FLY DPI SWITCHING
4 settings for better control of how you game. Switch through four DPI settings in an instant. Snipe a foe across the map (250 DPI) before fleeing in the blink of an eye (4000 DPI). With on-the-fly DPI switching, you have the flexibility to react to the chaos of battle with precision.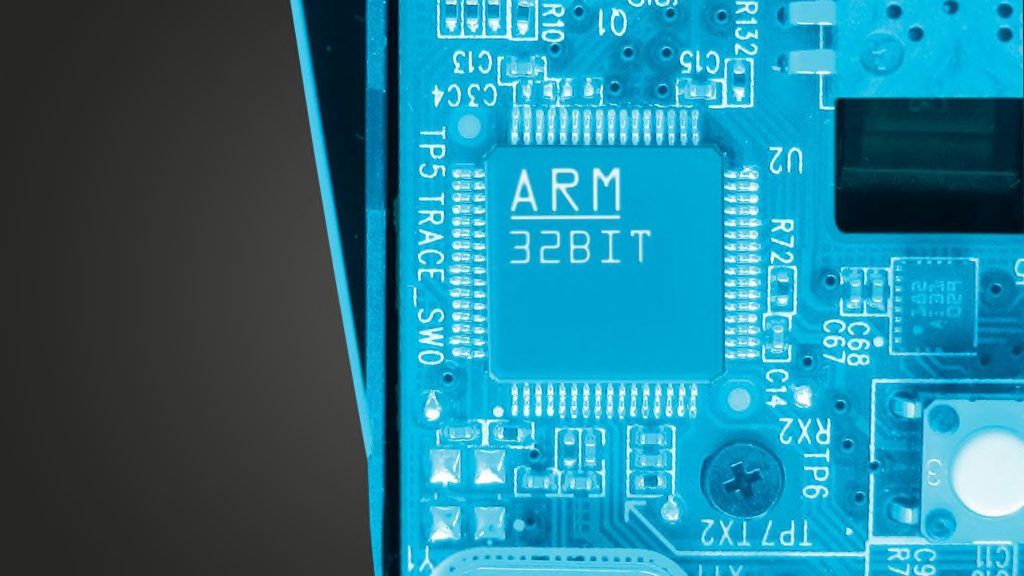 32-BIT ARM PROCESSOR
Smarter than ever. Hyperion Fury on-board ARM processor powers the Fusion Engine for incredible tracking speeds while allowing you to save and play back your favorite macros. With Logitech Gaming Software, craft and assign macros that can be accessed from Hyperion Fury with ease.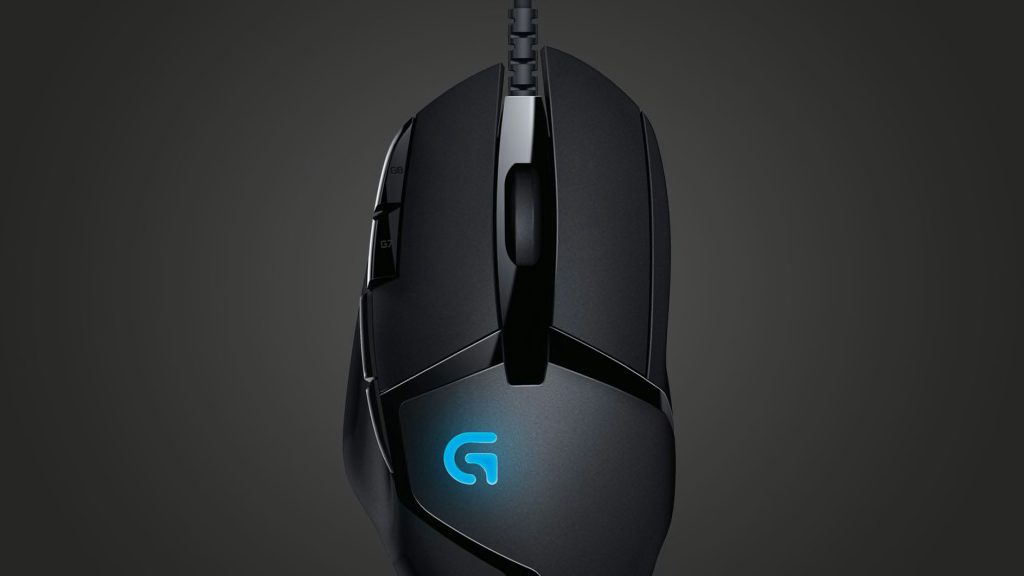 1MS REPORT RATE
Constant communication. With a 1 millisecond report rate, you can be confident that your movement will be communicated via USB at fast speeds without troublesome lag.
COMFORTABLE DESIGN
Maximum comfort for maximum playtime. An update to the classic G400s shape to enhance function and comfort. A combination of lightweight materials and rubber grips will help to ensure that your gaming sessions last as long as possible.
HIGH-SPEED CLICKING
Extreme responsiveness gives you the edge. Distinct left and right buttons offer extreme responsiveness. With high-speed clicking, you can push your skills even further while enjoying the edge in intense firefights. Faster, more comfortable clicking makes all the difference with Hyperion Fury.
DIMENSIONS
Weight: 108 grams, mouse without cable
TECHNICAL SPECIFICATIONS
Fusion Engine hybrid sensor
RESPONSIVENESS
USB data format: 16 bits/axis
USB report rate: 1000Hz (1ms)
DURABILITY
Buttons (Left / Right): 20 million clicks
Feet: 250 km (155.3)
2-Year Limited Hardware Warranty
Only logged in customers who have purchased this product may leave a review.
Brand
LOGITECH
Logitech is a Swiss multinational company that designs, develops, and manufactures computer peripherals and software. Founded in 1981, Logitech is headquartered in Lausanne, Switzerland, and has offices in all over the world.
is one of the leading manufacturers of computer peripherals, including keyboards, mice, webcams, headsets, and speakers. The company's products are known for their high quality, innovative features, and user-friendly design.
Some of Logitech's most popular products include:
MX Master 3S Mouse:

The MX Master 3S is a high-performance mouse that is designed for gamers and productivity professionals. It features a precise optical sensor, a comfortable grip, and a variety of customizable features.

MX Mechanical Keyboard:

The MX Mechanical Keyboard is a premium keyboard that is designed for use with Microsoft Surface devices. It features a sleek and stylish design and a comfortable typing experience.

 C920s Pro Webcam:

The Logitech C920s Pro Webcam is a high-definition webcam that is perfect for streaming and video calls. It features a 1080p resolution and a built-in microphone.

 H540 Wired Stereo Headset:

The Logitech H540 Wired Stereo Headset is a comfortable and affordable headset that is perfect for gaming, music listening, and video calls. It features a built-in microphone and adjustable earcups.

 Z313 Speaker System:

The Logitech Z313 Speaker System is a powerful and affordable speaker system that is perfect for music and movies. It features two satellite speakers and a subwoofer.
 is a leading manufacturer of computer peripherals that offers a wide range of high-quality products to meet the needs of different customers. The company is known for its innovative features and its commitment to user-friendly design.