Wd Red Plus 12Tb Internal Desktop Hard Drive
Capacity 12 TB
Interface SATA
Cache Size 256 MB
Disk Speed (RPM) 7200rpm
Transfer Rate up to 196MB/s
Compatibility Designed with CMR technology for small or medium-sized businesses in RAID-optimized NAS systems with up to 8 bays. Perfect for handling increased workloads, including expanded OS compatibility and ZFS.
Recording Technology CMR
Dimensions (L x W x H) 5.787″ x 4″ x 1.028″
Out Of Stock.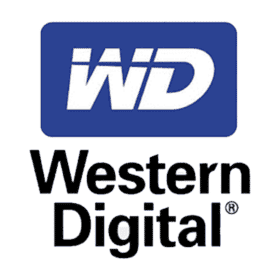 WD RED PLUS 12TB DESKTOP HARD
3D Active Balance Plus
Our enhanced dual-plane balance control technology significantly improves the overall drive performance and reliability. Hard drives that are not properly balanced may cause excessive vibration and noise in a multi-drive system, reduce the hard drive life span, and degrade the performance over time.
Exclusive NASware 3.0
Not just any drive will do. Get up to 112TB of capacity in your 8-bay NAS system and with Western Digital's exclusive NASware 3.0 technology, you can optimize each and every drive. Built into every WD Red™ hard drive, NASware 3.0's advanced technology improves storage performance by increasing compatibility, integration, upgradeability, and reliability.
For Small or Medium Businesses 
Stream, backup, share, and organize your digital content with a NAS and WD Red™ Plus drives designed to effortlessly share content with the devices at your home or business. NASware™ 3.0 technology increases your drives' compatibility with your existing network and devices. For larger businesses with up to 24 bays, count on WD Red™ Pro drives to deliver exceptional performance.
Capacity 12 TB
Interface SATA
Cache Size 256 MB
Disk Speed (RPM) 7200rpm
Transfer Rate up to 196MB/s
Compatibility Designed with CMR technology for small or medium-sized businesses in RAID-optimized NAS systems with up to 8 bays. Perfect for handling increased workloads, including expanded OS compatibility and ZFS.
Recording Technology CMR
Dimensions (L x W x H) 5.787″ x 4″ x 1.028″
WD RED PLUS 12TB DESKTOP HARD
Only logged in customers who have purchased this product may leave a review.
Related products